Paul J. Willis is a professor of English at Westmont College and a former poet laureate of Santa Barbara, California. Born in Fullerton, California, he grew up in Corvallis, Oregon. Paul earned a BA in biblical studies from Wheaton College in Illinois and a PhD in English from Washington State University. His dissertation explored the topic of the forest in Shakespeare.
Paul's passions for teaching and the forest merged in his work as a mountain guide in the Cascades and Sierra Nevada. After teaching part-time at Whitworth College in Spokane, Washington, and full-time at Houghton College in western New York, he arrived at Westmont in 1988.
He is the author of four collections of poetry—Visiting Home (Pecan Grove Press, 2008), Rosing from the Dead (WordFarm, 2009), Say This Prayer into the Past (Cascade Books, 2013), and Getting to Gardisky Lake (Stephen F. Austin State University Press, 2016). Individual poems have appeared in Poetry, Wilderness, and Christian Century, among others.
Adrienne Rich chose one of Paul's poems for The Best American Poetry series, and Garrison Keillor has read his poetry on the Writer's Almanac. Jane Hirshfield selected his chapbook The Deep and Secret Color of Ice for publication by the Small Poetry Press. Four of his poems have been nominated for the Pushcart Prize.
With his friend David Starkey, director of the creative writing program at Santa Barbara City College, Paul is co-editor of the anthology In a Fine Frenzy: Poets Respond to Shakespeare (University of Iowa Press, 2005).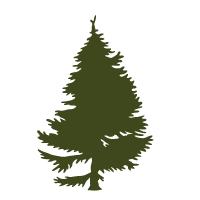 Set in a mythic version of the Cascade Range, Paul's Eco-fantasy omnibus The Alpine Tales (WordFarm, 2010) comprises four entwined novels—No Clock in the Forest, The Stolen River, The Silver Spire, and The White Fawn of Otium—the first two previously published by Crossway and Avon Books. A friend once described The Alpine Tales as "Narnia comes to the American wilderness." No Clock in the Forest has been produced on the stage and was optioned as a screenplay.
His debut in creative nonfiction, Bright Shoots of Everlastingness: Essays on Faith and the American Wild (WordFarm, 2005), was named by ForeWord magazine as the best essay collection of that year from an independent press. In addition to other published essays, Paul writes book reviews for Books & Culture, Anglican Theological Review, and Christianity and Literature. He has served as book review editor for Ruminate magazine.
Paul Willis lives in Santa Barbara with his wife, Sharon, a family nurse practitioner who also works at Westmont College. They met in Yosemite National Park and return when they can. Paul and Sharon have a grown son and daughter.
Books written by Paul Willis: